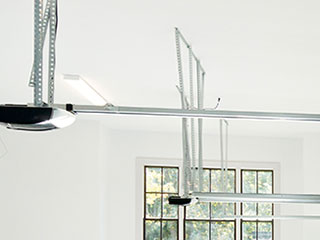 Keep An Eye Out For Signs
It tends to be fairly noticeable when your garage door opener starts to malfunction due to how important it is for your door being able to open and close correctly. It essentially acts as the brain that gets the rest of the components moving so your door will lift and lower as needed. If you find that there's a lot of noise occurring when your door is in motion, it jerks violently as it does, or that it reverses suddenly when trying to close, the problem is likely with the opener. There's no reason to deal with a faulty opener causing trouble, especially when it'll only get worse if left untreated! Instead, just reach out to the experts.
Quick And Easy Repairs Or Replacements
We've been working in the field for years, which ensures that our technicians will be able to get to the root of the problem in no time to take care of it. After years of daily use, it's not surprising that parts of the opener may get worn and need repairs or to be switched out entirely. Whether it's the motor, circuit board, or otherwise, we can help. We're knowledgeable of a wide variety of manufacturers, so no matter if you have a Genie or a Chamberlain, you can trust that we can take care of it. Should you decide it's time to get the opener replaced entirely, we can also help you decide on which model would be best for you.
We Also Offer Professional Installations
No matter if you've already purchased your new opener, or want some help determining what would be best, our experts would be happy to lend you a hand. Even the simplest of openers still require careful attention to be properly assembled and installed, and allowing our technicians to do so will ensure that it's done correctly and will work easily.
Schedule An Appointment Now!
Call our team at Garage Door Repair Concord today or schedule your appointment anytime online – and we'll take care of your opener before you know it!
A Few Helpful Answers
What is the best garage door opener?
Some of the best garage door opener models currently on the market belong to Chamberlain. In particular, the Premium or Ultra Quiet series. Some of the other top models available belong to LiftMaster or Craftsman. Genie also makes very reliable products with innovative rolling code technology and other special features. The key is to determine the type of opener you need and to consider the weight of your door, how much noise output you're willing to deal with, and what special safety and convenience features you'd like to have. Once you have all that information, choosing the right garage door opener for you should be easier.
How long do garage door openers last?
Like most mechanical devices, a garage door opener has a limited useful service life. On average though, you can expect this type of unit to last for 10 - 15 years. Checking the rest of your door system will also help extend the life of your opener. If everything is running smoothly, it will put less strain on the motor and the drive system which will reduce the number of problems you encounter. It's important that you make sure that your garage door opener receives proper maintenance too, naturally, in order to get the most out of it.
Count on our team for:

LiftMaster Chain Drive Lubrication

Emergency Garage Door Services

Belt Drive Garage Door Openers

Garage Door Track Maintenance